Natura's Expertise: Crafting a Holiday Wonderland with Commercial Decor By
Natura
·
1 minute read
Discover what it means to go big for the holiday season, without the hassle of doing it yourself. Learn how Natura can bring the holidays to life with impressive decor.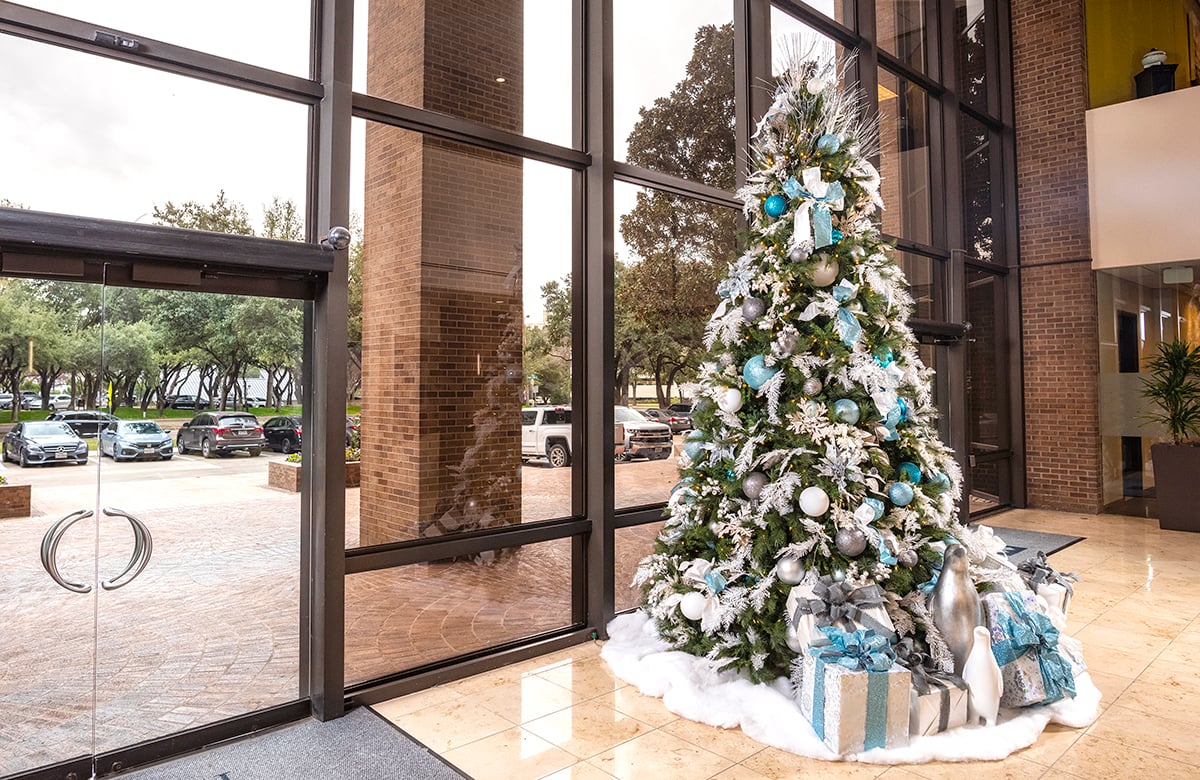 The holiday season is meant for celebration, but let's be honest, preparing for it can be quite stressful. Here's how Natura can help…
A Full-Service Wonderland: Turnkey professional holiday decorators
We understand that gearing up for the holidays can be overwhelming for businesses. From planning the perfect design to the installation and finally, the teardown, the process can be quite a juggling act. That's where our holiday decorating service steps in.
Whether you'd like a winter-themed indoor setup or a lively festive display outdoors we've got you covered.
And as the season comes to a close, We take down all the decorations, and provide secure off-site storage for your holiday decor, ensuring they remain pristine and preserved for the seasons to come.
Natura's Legacy of Professional Holiday Design Excellence
Natura has been a leader in the world of holiday design for over three decades. With each passing year, our commitment to creating breathtaking holiday experiences for businesses has only grown stronger.
But it's not just our experience that makes us the best. We believe in staying ahead of the curve and keeping up with the latest trends. That's why we attend the Christmas market in Frankfurt, Europe, where we gather insights and ideas from different parts of the world. This commitment to staying updated allows us to offer our clients the most current and exciting holiday decor options.
We also have diverse holiday decor services, going beyond just Christmas. Whether it's Hannukah, Kwanzaa, Ramadan, or any other holiday, we recognize the importance of diversity and are well-equipped to design decor that resonates with any occasion. Discover how we worked with Greenberg Traurig to embrace Hannukah in our latest Hanukkah Inspiration post.
Professional Holiday Decor that Aligns with your brand
Your business is unique, and your holiday display should reflect that individuality. If you have a holiday decor idea in mind, our team is ready to collaborate with you in bringing it to life. And if you're unsure where to begin, or simply need some professional holiday decor advice, we can help with that too. With predesigned and customized styles to choose from, you're sure to find the perfect holiday look for your business.

Connect with us to transform your space from "meh" to magical, leaving DIY holiday decorating headaches behind and benefit from our early-bird special where you'll receive a 10% discount upon signing a holiday contract on or before August 31st.