2023 Trends in Holiday Design By
Natura
·
1 minute read
As the calendar inches closer to the most wonderful time of the year, it's time to deck the halls and dive into the latest trends that will shape this holiday season's aesthetic.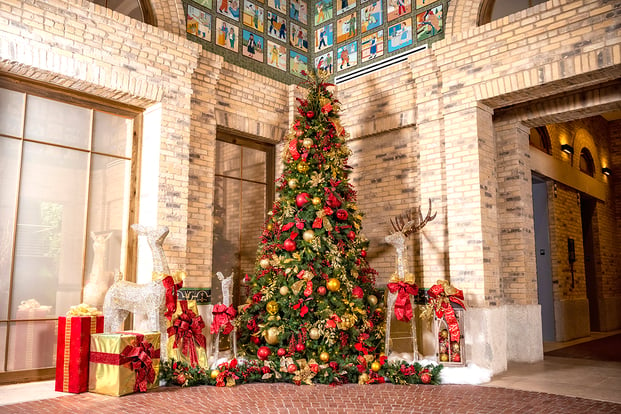 To get you ready for the upcoming holiday season, we've curated the top four-holiday design trends of 2023. Remember, each one can be fully customized to make your holiday celebrations truly unique.
1. Natural/Earthy elements
Create an earthy ambiance with holiday decor featuring mixed greenery and natural elements. This trend is becoming increasingly popular not only in commercial spaces but also in residential settings.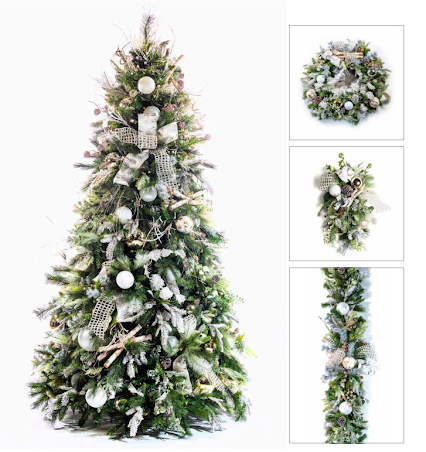 Our Enchanted Forest theme features snow-dusted branches adorned by natural botanical elements like eucalyptus leaves, echeverias, pine cones, berries, and birch sticks.
2. Neutral colors
Keep it simple with neutral tones and all-white designs. The minimalist approach is gaining traction and adds a touch of sophistication to any holiday display.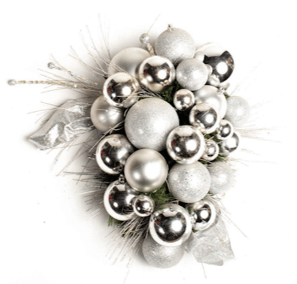 Neutral colors take center stage in our Sparkle theme, with a base of silver ornaments, showcasing an array of textures—shiny, matte, and glitter. This look can be easily customized by adding colored ornaments to create vibrant color palettes.
3. Monochromatic themes
Explore the charm of monochromatic themes, whether it's all white or all silver. These versatile themes can complement any type of building or environment.
Experience a blend of monochromatic and ultramodern elegance in our Crimson Seasons theme. This dynamic statement features a combination of textures in crimson red and silver.
4. Mixed Metallics
Add mixed metallic elements; combining different metallic shades creates a chic and contemporary holiday look.
It's all about metallic finishes with our modern Diamonds Theme. The fusion of platinum, gold and silver gives this theme a luxurious contemporary feel.
Expert advice for getting started with professional holiday decor
If you're considering investing in professional holiday design services for the first time, we've got some expert advice: Start by conducting thorough research. Seek experienced holiday decor companies (like us), review portfolios, and select a service provider who truly understands your needs.
Consider defining your business goals for the holiday season. Whether it's boosting sales and traffic or creating a special environment for employees and guests, professional holiday decor can help achieve your goals.
Remember, with our turnkey services, you can forget about the design, installation, take-down, and storage – we've got it all covered! Learn how to create a well-defined holiday decor project plan for your business in our blog: Your Holiday Decor Project Plan.
Excited to infuse these trends in your holiday design? Reach out to us and our experts will be in touch with you.